Covering all of Utah and the surrounding area. We will begin service in Central Texas on May 1, 2021!
Don't Replace it, we can fix it!
Since 1980 Metro Repair has specialized in repairing fiberglass, porcelain and vinyl for contractors, plumbers and homeowners throughout Utah and the surrounding area.
Our expertise in fixing chips, scratches and fractures in bathtubs, showers and window frames is unsurpassed and our work is backed with a one year guarantee.
Porcelain can get damaged as well during shipping, construction or normal use.
A visit from a Metro Repair Technician can repair porcelain to look as good as new!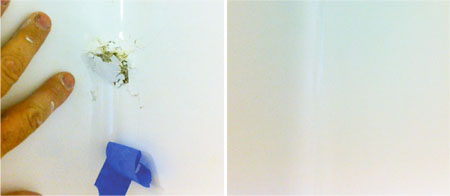 Fiberglass fractures, chips, and scratches can be repaired.
Porcelain chips and breaks are our specialty.
Vinyl window frames get damaged as cords and drywall are brought into the house along with other types of construction. We can fix it.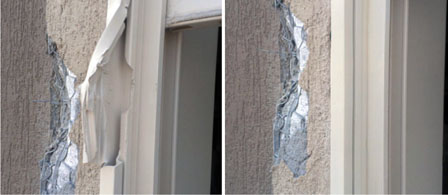 Damaged Vinyl Window Frames
Bathtub Reglazing / Resurfacing
Fiberglass Cracks and Fractures